Many people know Don Hellison a heck of a lot better than me. But over the years our paths did cross a few times. And so, when I recently heard that Don, now aged 79, had suffered a stroke with some serious complications it got me thinking about him and the way he changed how physical education is taught today.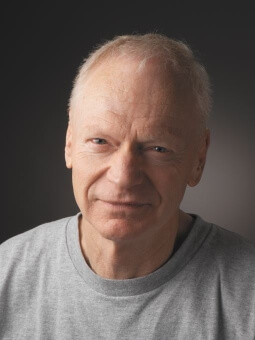 If you've been in the profession a while and taken your teaching seriously, the 'Hellison' name is already familiar to you. If you're relatively new and graduated from a decent professional preparation program, while you may not recognize Don's name you were almost certainly introduced to the idea that physical education can be an effective way to teach kids social skills and personal responsibility.
Don brought this thinking to the physical education world not by way of isolated ivory-towered theorizing, but through some tough real-world personal experience. Early in his career Don sought out the hardest inner-city teaching situations and toughest kids: Places and people that most of us would run from, not to. He dove in and together with his student-majors and graduate students tried to figure out how to improve these kids' lives.
As you can imagine it wasn't easy. A lot of trial and error. A lot of failures and disappointments. But throughout, Don didn't give up. He was determined to come up with physical education teaching strategies that worked. For many kids in these harsh settings he recognized that kicking or volleying a ball correctly just wasn't that important. He understood that these kids needed to learn how to get along with one another before worrying about skills and fitness. And so evolved his ideas on teaching personal and social responsibility.
My first contact with Don was in the late 1980s when I worked for Human Kinetics and was assigned as developmental editor for his book, Goals and strategies for teaching physical education. I'd never met Don and until then wasn't familiar with his work, but over several months we exchanged marked-up versions of his draft document. His ideas were refreshing and innovative. They contrasted significantly with the thinking that physical education teaching was all about learning motor skills, improving physical fitness, or as a way to improve reading, writing, and arithmetic.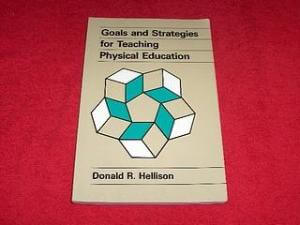 It wasn't so much that traditional thinking was wrong, but rather that before getting students to do any of these things you first had to get them to listen and cooperate. Absent a willingness to learn, everything else was irrelevant. Don's book remains a great read for a professional library. It's also one that I'll treasure becauseI took all the photos, managing to slip in several of my own young kids!
Our paths crossed next when as a new university professor I started creating instructional video tapes. At an AAHPERD National Convention I scheduled interviews with many of the day's leading professional figures. Don was clearly one of them. I had my camera ready in my hotel room and one-by-one sat these luminaries down to answer my questions about the status and future of physical education.
I remember meeting Don in the hotel lobby and learned that he just been chatting with former students at a local bar. He was in good spirits and ready to talk. The filmed interview contains some great insights (see below for excerpt) but the thing I remember most was when I asked Don about problems facing the future of the profession and what he saw as the purpose of physical education.
He said many things but in midsentence suddenly switched to a story. He told me he'd just been talking to one of his former students who was having a hard time working with a more experienced colleague. This new teacher told Don that his colleague insisted on all students taking showers and that monitoring showering was creating a huge amount of teacher-student conflict. Don looked intently at me and said that if teachers believe forcing students to take showers is their main purpose, "that's why physical education has problems."
I've never forgotten this thought and it repeatedly comes to mind when I see physical educators worrying about students wearing the correct uniforms or proper gym shoes. For Don, the well-being of kids has always been more important than rules and regulations. I'm guessing that's how when faced with a particularly tough class of students, he at least once got away with insisting upon modifying the playing rules of a volleyball game to include strip poker and instantly saw a change in the attitude and effort of the players!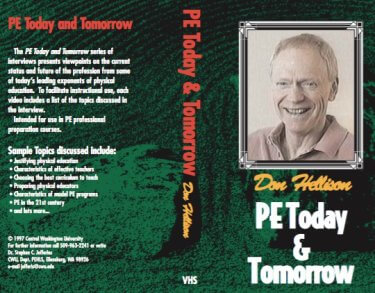 Years later, Don accepted my invitation to come to the university where I was teaching to lead a workshop for our teaching majors. As he usually did, he managed to connect with former colleagues along the way and persuade one of them to drive him over the mountains to spent a couple of days sharing his unique ideas. Watching him, what was remarkable was Don's ability to connect personally with others. There were no airs or graces or any expectation to be recognized as someone special – which he certainly was. Despite his many books and publications and countless awards, Don had a special gift of making others feel important. He listened patiently to the questions of my novice teachers and challenged their thinking. I'm pretty sure that over the years all who've participated in one of Don's presentations left feeling inspired to be better teachers.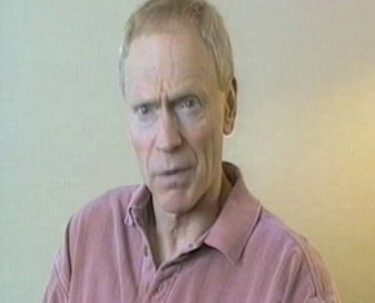 Click image to listen to an excerpt from Don's interview in the PE Today & Tomorrow series
I'm sorry that today Don's health isn't so good but glad to know that he is being well cared for by his wife Judy. If you aren't already familiar with his ideas I strongly recommend you look up one or more of Don Hellison's books. If you teach, you will at times face challenging situations and students. You will be tempted to give up on them. But that's not Don's way. He saw value in everyone and would want you to do the same. Not all of your students are destined to be highly skilled or physically fit, but all of them need to learn good social skills to become responsible citizens in society. If you do this I'm sure Don will be proud of you.
Thanks Don for all that you have contributed to our profession and congratulations on a career and life truly well lived.
Steve Jefferies
(If you have experiences with Don or his teaching you would like to share please write in the comment section below this essay. I'm sure he would love to hear from you. Thanks.)