Currently, approximately 50 million students are enrolled in America's elementary and secondary schools. SHAPE America is leading the effort to ensure that by the time today's youngest students graduate from high school in 2029, all of America's young people will be "empowered to lead healthy and active lives through effective health and physical education programs." SHAPE America proposes doing this through its "50 Million Strong by 2029" commitment.
I am a pragmatic person working in the field of education. I grew up with both of my parents working in public education and I followed in their footsteps hoping to make an impact in the classroom. I have both blue collar and white collar friends from my childhood. For most of my adult life, while I've been teaching I've also worked in the outdoor industry. I'm knowledgeable about bikes, boards, and hiking gear and I love being outside especially on the water.  I also have two children who will be in school through 2029 and unfortunately, I don't believe that on its current course 50 Million Strong will succeed.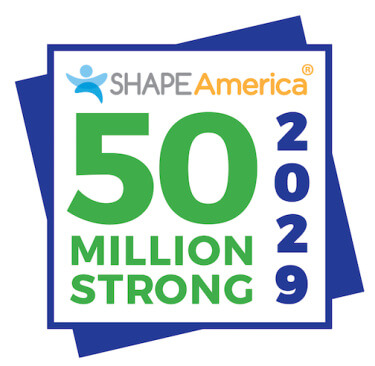 Over the past two months I have watched two outdoor industry businesses close their doors due lack of sales and poor profits. The first business to close was the bike shop that I worked at in a small town. They had a great business model and great brands that supported the shop through the good years but as e-commerce grew they couldn't compete with cheaper prices on the internet and now the lack of people's interest in bicycling.