Overview
My grandkids have learned to read. They enjoy trying to solve math problems. But when I ask them what they have learned in physical education their answers are opaque. Mostly they tell me what they are doing in P.E.
In this short piece, I am suggesting that physical education teachers, and programs, should be able to describe at least some of what their students have actually learned in their classes. And the kids they are teaching should be able to show you what they have learned.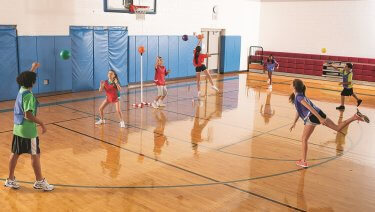 Physical education programs have a wide variability in the time allotted for classes, from a few days a year, to daily. Classes are also taught by specialists who have majored in physical education, and also by coaches and fitness specialists and classroom teachers.