Learning how to teach is an ongoing process. Often teachers receive formal training in pedagogical methods while attending an educational institution. They then continue to develop their teaching talents through a variety of methods, including discussion with teachers, resources on best practice (i.e. books, videos, websites), observation of teaching styles, and hands-on experience (Cassidy, Jones, & Potrac, 2016).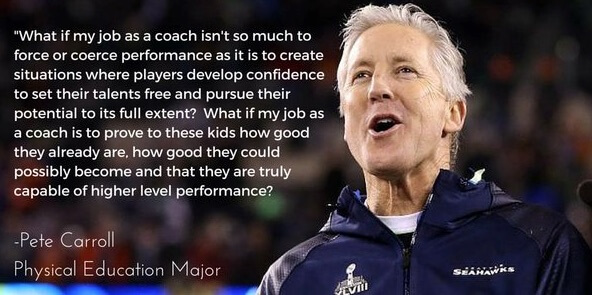 In the world of athletics, coaches are teachers. The playing field is the classroom for instruction, where coaches teach technical and tactical skills (Martens, 2012). Interestingly, the process of becoming a coach does not always provide much training on how to teach. Coaches are left to learn on the job, frequently through trial and error (Van Mullem & Van Mullem, 2014).
When I accepted my first college teaching position, the only knowledge I had about how to teach came from my own classroom experiences as a student and working as an assistant coach. Having to learn on the job, I began to grasp that many of the same principles I had been using as a coach applied in the classroom. I also began to appreciate some of the lessons about teaching I gleaned from working with great teachers of sport. In this essay, I'm going to share three lessons I learned from coaches on how to work with and teach students. They include: 1) caring, 2) being consistent, and 3) believing in people.