As health and physical educators, it's easy to feel frustrated by school district politics or sense a lack of support for your teaching.  I completely understand and as a middle-high school health and physical educator I've been there many times myself.  However, I also often think that as teaching professionals we don't give ourselves enough credit.
We are in the business of creativity.  Health and physical educators are routinely challenged to think outside the box. We constantly need to differentiate our instruction (sometimes 5 or more ways within a single activity), adapt to a wide variety of skill levels in our classes, and simultaneously manage and try to teach more students in small spaces that would give most classroom teachers nightmares!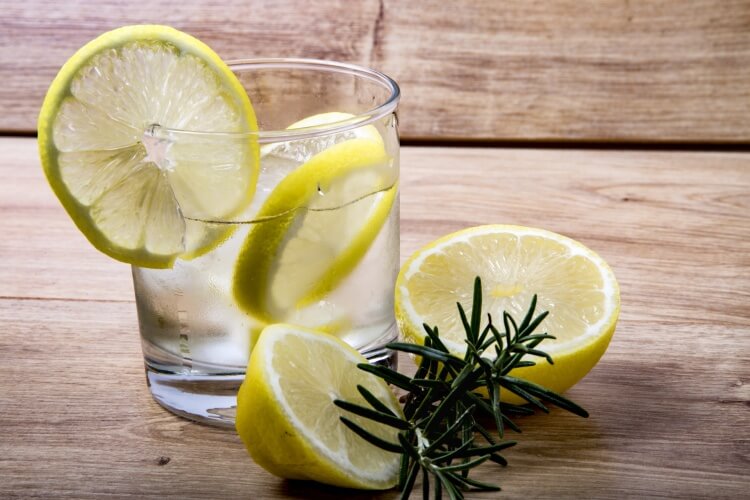 Despite these impressive talents, we too often allow ourselves to get focused on the funding, or lack thereof, within our district.  We think, "It sure would be nice to have a bigger budget or PEP grant!  I could have a variety of climbing gear, fitness stations, on-line portfolios (I do love the portfolios. . .but have never had to pay for them), outdoor recreation and challenge course equipment, and so much more!"
I get it.  I do.  For 11 years, I worked in a small, rural district where I was the only secondary level health/physical education teacher: Small budgets and limited instructional resources were a way of life. I decided I had a choice: To do nothing and allow myself to be frustrated by the obstacles, or to seek out and find solutions. I realized that if I truly cared about my students I couldn't waste time feeling sorry for myself. I had to act. And based on my experience I want to challenge you in 2017 to resolve to channel your creativity. To think outside-the-box for that equipment that you oh-so-desire.
In 2015 SHAPE Washington recognized me as the winner of their Success Story project for creating an outdoor fitness course similar to American Ninja Warrior.  Did it really look anything like the set you see on TV in Vegas?  No, absolutely not!  But the students loved the end result and the journey we took together getting there.  We started out with nothing.  Just an empty field.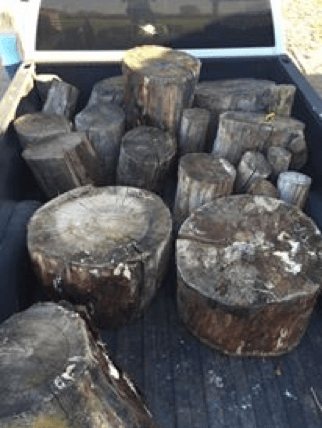 For years, I had talked about putting in an outdoor bootcamp course at my school. Now the students began giving me a hard time because that's all it seemed to be—talk.  So, after being called out I set out to collect items.  I started with tree rounds and had my students dig holes to place these in.  It turned out that the physical activity building the course was just as valuable as using the "equipment" once we finished.
After placing the rounds we started collecting tires.  I willingly accepted car, truck, semi, and tractor tires.  Les Schwab, the national tire dealer was more than willing to deliver a bunch of tires to us and again, the students could choose where they placed them.
Other people donated sledgehammers, chains, and "battle ropes."  This added a little more variety to our course.  Next, we located beams we used to create balance tasks and to build our own hurdle.  The students wanted to be outside as much as possible during class so we frequently hauled out other equipment (dumbbells, bars, etc.) and exercised together outside.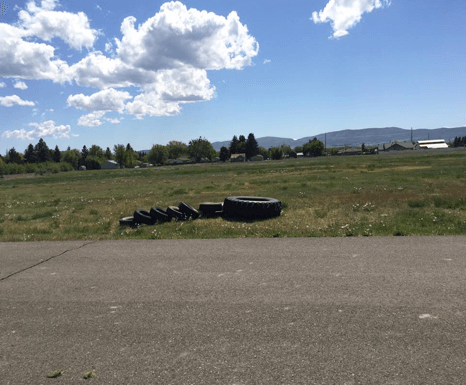 I'm no expert when it comes to using social media, but I did post progress of the construction process on Facebook and was surprised by the interest and support of our community.  Soon after, I began receiving equipment offers and cash donations from individuals and businesses.  More and more parents became aware and supportive of our program based on the work that our class was doing.  Not too long afterwards, we put on a 5k run/walk and raised over $1,000 which we then used to support our Adapted PE program.
Students began writing thank you letters as well as letters requesting sponsorships and donations, tasks that helped improve their ELA skills. We started tallying our donations in Excel to practice and improve math and computing skills.  We formed a partnership with the CTE department that led to the construction of a warped wall.  The physics class studied the science behind the difficulty of defeating the warped wall.  This project inspired many other project-based learning experiences, gave opportunities for real life applications of tasks and knowledge, and improved relationships throughout our whole school community.
As health and physical educators we can't simply wait for our districts to provide the support we need to teach successfully, or feel frustrated or angered by a lack of support. We must continue to think and act outside-the-box if we are to successfully educate our students, our parents, and our communities about the importance of active and healthy living.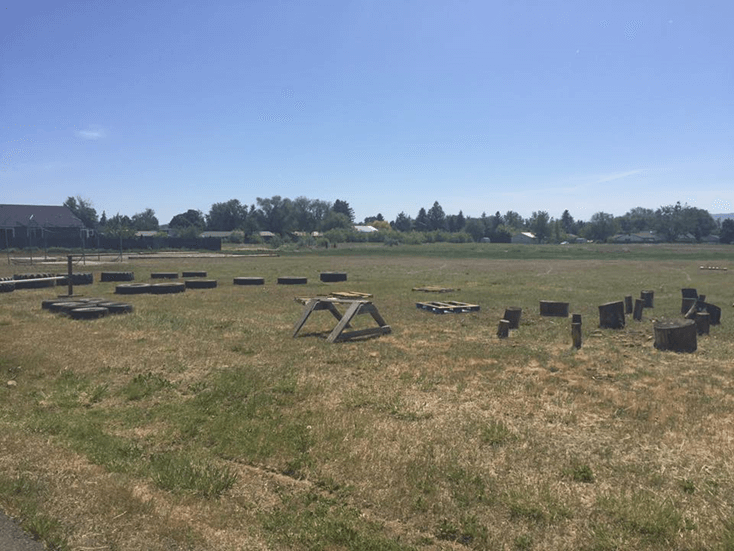 I'm so proud of the outdoor bootcamp we created at my school because the students had just as much ownership in the outcome as I did.  They were excited about continuing to improve it, to host events there, and to come and workout on weekends.  What started as an empty field turned into one of the best common-core related projects I had ever assigned.  I encourage you to do the same. Begin by taking some small first steps, stay positive, and with determination you'll discover it's not so hard to turn lemons into lemonade. In 2017, I challenge you to be the change you want to see in your district.